Sicily is worldwide known as the Island in the Sun.
Characterized by its warm weather, its impressive architecture and the Mediterranean landscape, Sicily is the largest Italian island and represents the meeting point of the most ancient and fascinating cultures: Greek, Norman, Spanish and Arab.
Eager to taste the authentic Sicilian Cuisine? Drop in to Tziganos, a Sicilian Restaurant located in Blackheath village.
The word Tzigano means 'wandering gypsy'. Indeed, the name of the restaurant refers to its founders: two committed culinary tziganos Salvo and Peppe, who moved to London to spread their passion for their land and for the Mediterranean cuisine.

Tziganos at Italian Restaurant Festival
During Italian Restaurant Festival, Tziganos will surprise you with 3 different Menu options: Vegetarian Menu, Fish Menu and a Menu dedicated to meat lovers.
Each dish has an interesting story to discover!
Menus
Vegetarian Menu: £35.00
Bruschetta di Castelvetrano: Toasted black bread of Castelvetrano (Sicily) topped with fresh tomatoes, grilled artichokes, salted ricotta cheese, basil, olive oil.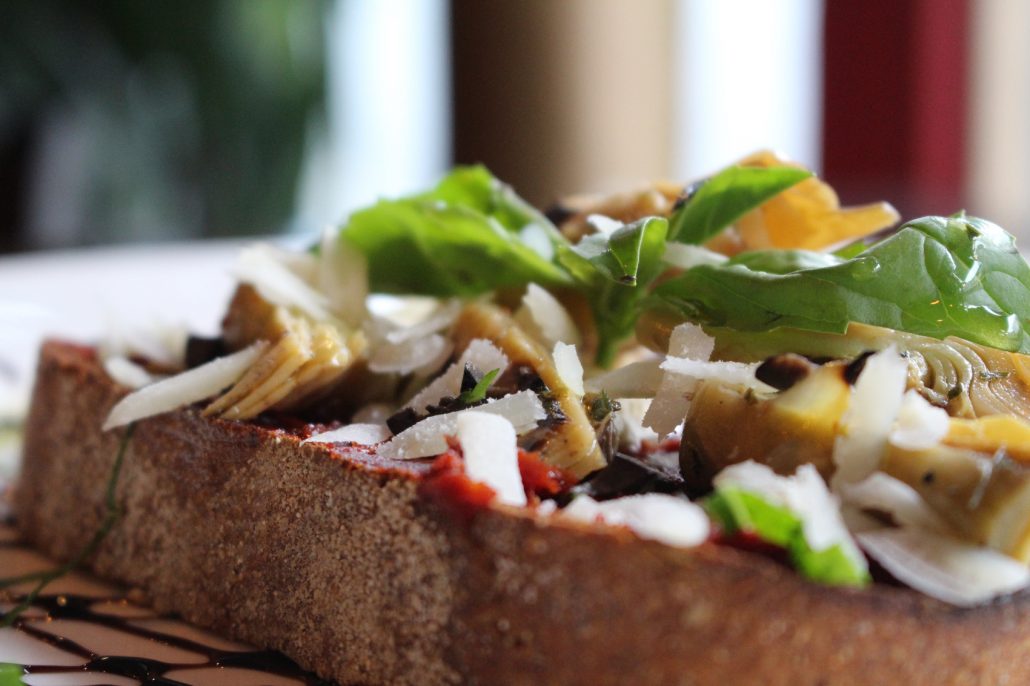 Involtini di Pasta: Tagliolini with tomato sauce, basil and pecorino wrapped in grilled aubergine slices, topped and baked with primo sale cheese.
Grigliata di verdure: Grilled vegetables with olive oil and mint sauce.
Cassata al forno: Typical Sicilian cake made with sheep ricotta cheese, tears and baked with shortcut pastry.
Wine pairing:
Grillo
Nero d'avola
Passito di Pantelleria
Fish menu: £49.00
Sarde a Beccafico: Sardines fillets filled with peanuts, black currant, orange zest, olive oil, pecorino cheese, garlic.
Pasta Cu Nivuru: Spaghetti with black squid ink.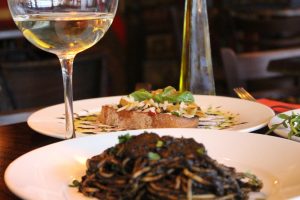 Branzino al carbone: Charcoal grill sea bass fillet drizzled with salmoriglio sauce served with salad.
Sorbetto al limone: The classic Italian frozen dessert. Sorbetto is prepared with sugar syrup flavored with fragrant lemon juice, fresh herbs (basil, mint), wine and liqueur.
Wine pairing:
Inzolia
Grillo
Fico d'india liqueur
Meat menu: £47.00
Arancine al Ragout: Stuffed rice balls, with Sicilian-style Bolognese sauce.
Anelletti al forno: Ring-shaped pasta with beef and pork ragù, aubergines, caciocavallo cheese and mozzarella.
Spitini: Rolled tender beef slices filled with onion, pecorino cheese, sultana peanuts, orange zest, breaded and bbq grilled. Spitini are served with red onions and tomato salad.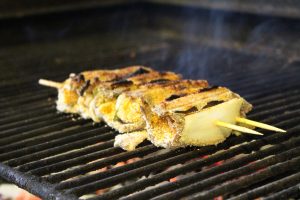 Cannolo: A tube-shaped shell of fried pastry dough filled with sweet ricotta and chocolate chips.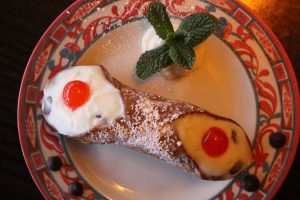 Wine pairing:
Passito di Pantelleria
Syrah
Espresso
Did you know that…?
The history behind the Black Bread of Castelvetrano
The beautiful bread's color depends on its ingredients. The dough is made by mixing two stone-ground flours: Sicilian durum wheat flour and a flour milled from an ancient grain called timilia or tumminìa. It is thanks to this rare Timilia that Castelvetrano bread becomes so dark and extraordinarily sweet and flavorful, with intense aromas and a particular toasted scent. The other ingredients are water, salt and sourdough starter ("lu criscenti").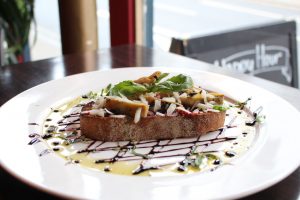 Cassata: Back to the Arabs
Cassata is arguably the most famous cake of Sicily and a symbol of the Southern Italian patisserie.
The name derives from the Arabic 'Al Qassati' which refers to the bowl that was used to shape the cake. The genesis of the Sicilian Cassata may very well be traced to the Arab era. Cassata is believed to have been first made in its elementary form in Palermo during Muslim rule in the 10th century.
The history behind "Sarde a Beccafico": not just a fish dish
"Sarde a Beccafico" is a well known Sicilian dish, particularly loved in Palermo. It's essentially a poor fisherman's dish, made from the most economic of ingredients, a cheap version of a sought-after dish meant for nobles. Beccafico ("fig-pecker") refers to a songbird that was historically considered a great delicacy in many Mediterranean countries. The French gastronome Brillat-Savarin said of the Beccafico bird: "If it was the size of a pheasant, it would be worth an acre of land."
Since the fishermen and the poor people couldn't afford buying meat, they used sardines and filled them with simple ingredients, such as breadcrumbs, pine nuts and little else to imitate the sophisticated dish.
Therefore, the stuffed, rolled and baked sardines dish is said to be the poor version of the original recipe of the stuffed bird.
Nowadays hunting these birds has become illegal in many countries.
"Pasta cu nivuru de sicci": The traditional Sicilian pasta with squid ink
This dish is extremely popular in Sicily and it is eaten especially in summer time. In the past, the ink secreted by the squid was used to write documents. However, nowadays, it is mostly used in cooking as a condiment for pasta.
Sorbetto al limone: The classic Italian frozen dessert
In Sicily the Arabs learnt how to use the snow from mountain Etna mixed with sea salt as a way to keep cool the sorbet during processing (lack of alternative cooking methods).
Arancine: The most famous rice balls in the world
Arancine (also known as "Arancini") originated in 10th-century in Sicily under the Arab rule. In the cities of Palermo and Trapani in Sicily, arancini are a traditional food for the feast of Santa Lucia on 13th December when bread and pasta are not eaten. Today, with the increasing popularity of this food, arancini are found all year round at most Sicilian food outlets, particularly in Palermo, Messina and Catania. The dish is often made using rice from left-over risotto.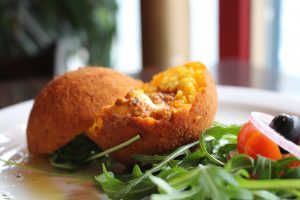 Cannoli: The quintessentially Sicilian dessert
The origin of Cannoli can be traced back to the Arabs during the Emirate of Sicily. Cannoli come from the Palermo and Messina areas and were historically prepared as a treat during Carnevale season, possibly as a fertility symbol. Nowadays Cannoli is a year-round dessert.

Sign up to our newsletter: http://www.italianrestaurantfestival.com/newsletter/ to be informed about our latest news. Remember that shortly you will be able to book online on our website!
https://www.italianrestaurantfestival.com/wp-content/uploads/2017/03/copertina.jpg
1133
1700
Giuseppe Cianci
https://www.italianrestaurantfestival.com/wp-content/uploads/2016/12/LOGO_nuovoIRF_300px-300x236.png
Giuseppe Cianci
2017-03-06 16:16:13
2017-03-14 11:33:03
Tziganos: Discover the taste of the Island in the Sun